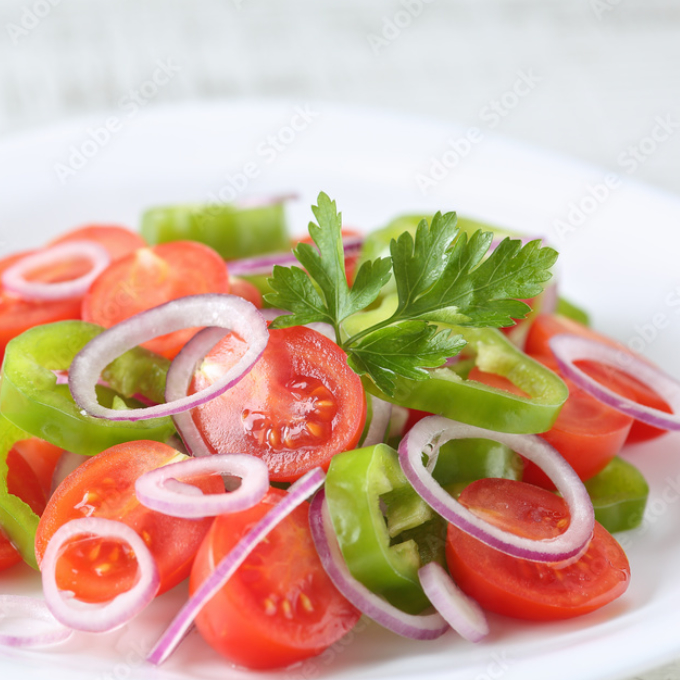 November 7, 2022 9:10 pm
Instructions:
in a serving bowl, combine the onions and tomatoes. In another bowl, add the EVOO, vinegar, mustard, orange zest, Salt, pepper, and whisk until the dressing turns slightly thick. Pour the sauce on the tomatoes and onions and set aside at room temperature 10 minutes before serving.
Ingredients:
2 cups chopped cherry tomatoes.
1/4 cup chopped green onions.
2 tbsp extra virgin olive oil
1 tsp balsamic vinegar
1 tsp Dijon mustard
1 tbsp orange zest from t orange
1/2 tsp kosher salt
1/4 tsp black pepper.